Automotive
Published on August 22nd, 2022 | by Sounder Rajen
0
This Volkswagen 4X4 Was The Ultimate Crossover Before We Wanted Them
The first crossover is actually this Volkswagen 4X4 which many don't know about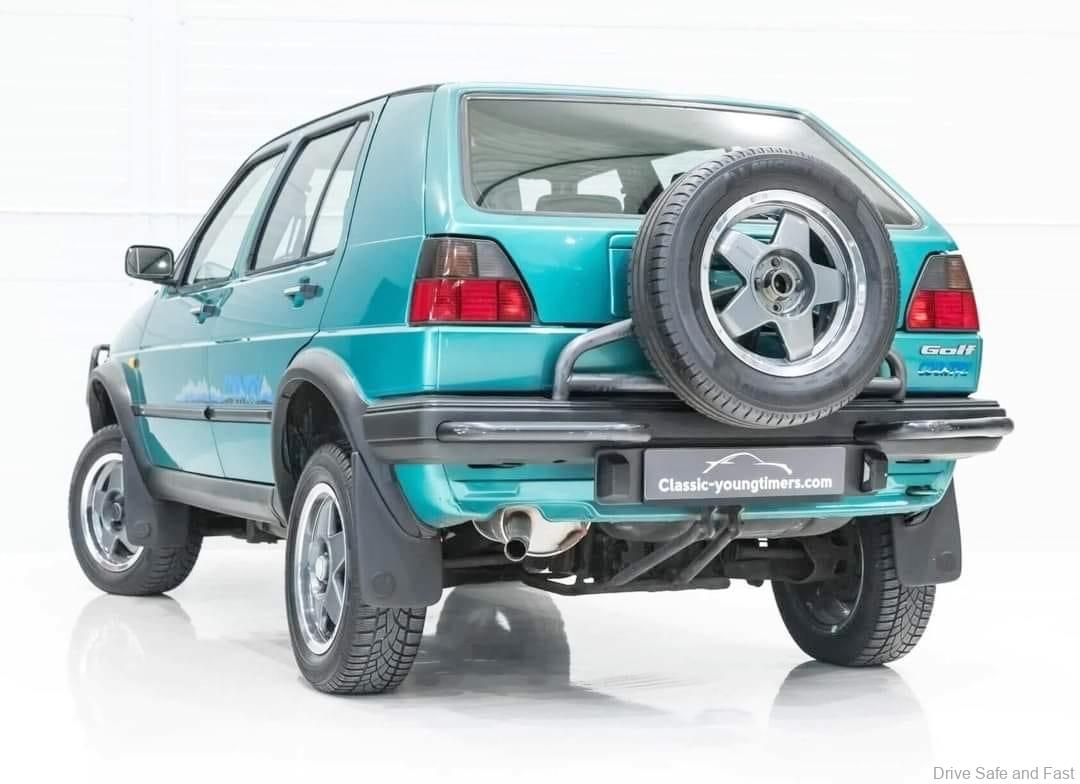 When one hears the word crossover, the first car to pop up into one's head is usually the Toyota RAV4. It is after all, the first compact crossover SUV, or so many believe. However, this is not true as in 1990, Volkswagen gave us the Volkswagen Golf Country, a whole 4 years before the RAV4 was even introduced in Japan.
The Volkswagen Golf Country took the body of the beloved and legendary Volkswagen Golf car and with the help of the best 4X4 builders at the time, gave it a "monster-truck" makeover.
The Volkswagen Golf Country was debuted as a rugged 4X4 off-roader by Volkswagen but if we're being honest, it was no SUV, it may have looked all big and tough (and it was tough) but with the body of a Golf, it was more akin to a crossover than anything else.
Essentially, this crossover was a Volkswagen Golf that had an increased ride height of around 4.7 inches bringing the total ground clearance to 7 inches due to the addition of tubular sub-frames, special livery and larger wheels and tyres. This was all made possible with the help of the 4X4 experts of Steyr-Daimler-Puch, who were at the time, indeed the best in the 4X4 business.
Sadly, this little 4X4 was discontinued after just a year as Volkswagen only produced 7,735 units between 1990 and 1991. This is because the Volkswagen Golf Country crossover was considered a business failure.
While this may be shocking now especially since SUVs and crossovers are outselling the sedan for the first time in over half a century, the world was very different back in the 90s. Back then nobody had a need for a rugged off-road crossover, so it simply did not sell.
This is a shame as it is actually the first crossover and what's even worse is that so many people don't even know that. Moreover, being so tall and having such large tyres, the body roll on this crossover was all but unbearable and that turned a lot of buyers off to it too.
With that being said, how would people today react to a new generation Volkswagen Golf Country 4X4, SUV or crossover, I wonder? Since crossovers are very popular these days, would you consider this Volkswagen Golf crossover should the German brand release it today?