Motorcycles
Published on November 26th, 2022 | by Sounder Rajen
0
EMOS Releases Limited Edition Modenas Ninja 250 Ohlins Version
There will only be 180 units of the Modenas Ninja 250 Ohlins
Edaran Modenas sdn bhd (EMOS), a subsidiary of Motosikal dan Enjin Nasional sdn bhd (Modenas) have announced the limited edition Modenas Ninja 250 Ohlins edition and it is the non-ABS variant of the Ninja 250 and features no other changes in terms of mechanics and cosmetics. It is also limited to only 180 units.
The Modenas Ninja 250 Ohlins incorporates the ohlins KA 744 STX 36 Supersport fully adjustable rear mono suspension and will be delivered in stages and be made available for customers to buy at all Kawasaki authorised dealer networks and the list of these dealers can be found on the official Kawasaki website linked here.
Moreover, the mono suspension featured on the Modenas Ninja 250 Ohlins will be pre-fitted by Modenas which means that despite this add-on, the bike is fully covered by the manufacturer's warranty. An added benefit of this is that the bike will remain extremely stable especially when cornering.
Additionally, this means that even if the rider does mess up the throttle or brakes when cornering or when on uneven terrain the Modenas Ninja 250 Ohlins stays planted and inspires confidence when riding it. Chief Executive Officer of Modenas, Roslan Roskan even stated the bike will be the one-and-only in its segment to do so.
The shock absorbers on the Modenas Ninja 250 Ohlins offer full adjustability as it is in a compact piggyback style. As Ohlins is a world leader in advanced suspension technology, it uses its high end technology that was cultivated in the racing scene and makes it available to the general public so everyday riders can control their power.
Essentially, this means that the Modenas Ninja 250 Ohlins now brings high-precision, low-friction shock absorbers that are sure to provide the rider with not just extreme power, but also maximum comfort while riding. For this reason alone, the limited edition bike is already leagues ahead of anything else in its realm.
The Modenas Ninja 250 Ohlins will be made available in only one colour, Metallic Carbon Gray and has a recommended retail price of RM20, 500 and this price does not include insurance or road tax but is still a bargain especially considering the exceptional technology included in the bike.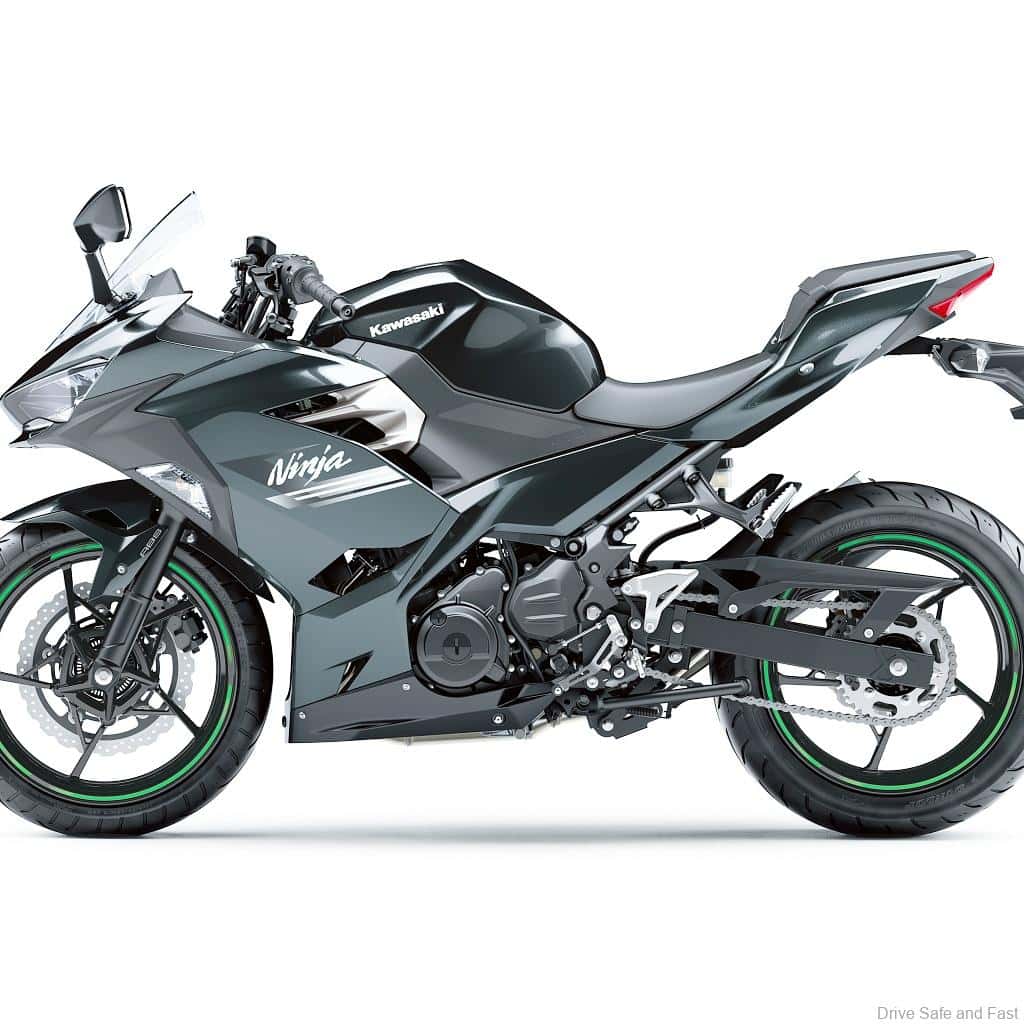 For more information, you can visit either the Kawasaki website linked here or the Modenas website linked here or call the toll free line at 1-800-880-008. Alternatively, you could message the Whatsapp Careline number at +6019-570 8135.