Automotive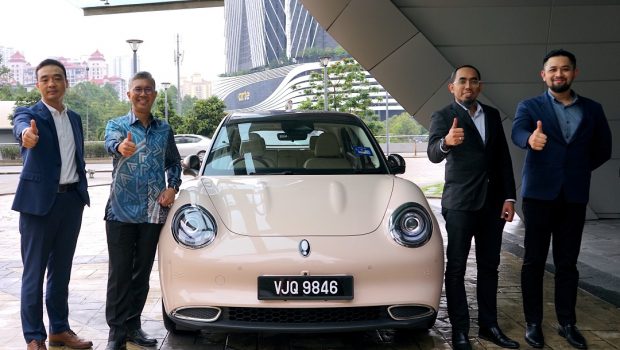 Published on March 24th, 2023 | by Sounder Rajen
0
GWM Presents MITI Minister, YB Tengku Zafrul, With ORA Good Cat EV
Will ministers receiving EVs as presents speed up EV adoption among the public?
So with electrification becoming more common all across the world, one can't help but notice just how behind Malaysia is in terms of electric vehicle (EV) adoption. Some may say that the lack of infrastructure is to blame, while others will cite high prices but both are no longer valid reasons, so how do we speed up EV adoption?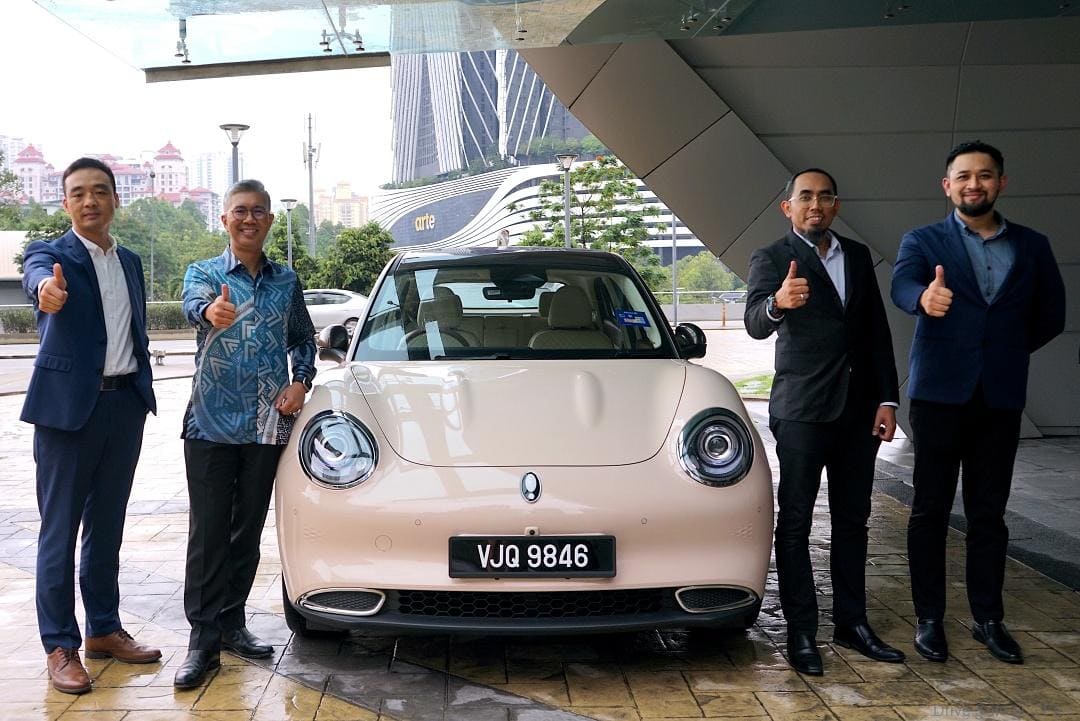 Well, if you're Great Wall Malaysia (GWM), you would simply gift Ministry of Industry and International Trade (MITI) minister, YB Senator Tengku Datuk Seri Utama Zafrul Bin Tengku Abdul Aziz, with a the most affordable EV currently on sale in the country, the ORA Good Cat.
Moreover, the car was presented to MITI's office for an extended test drive, where relevant departments will study the its daily usage pattern with the goal of expediting the development of EVs in line with current priorities and YB Tengku Zafrul said that the government aims to attract RM20 billion in EV investments by 2025.
As the leading electrical and electronics manufacturing hub in ASEAN, Malaysia has a lot of potential in the EV space. This makes it ideal for the development of a sustainable EV industry. GWM is also fully committed to supporting the Malaysian government's efforts to become a net-zero greenhouse gas emissions country.
MITI Minister, YB Tengku Zafrul, stated, "The EV industry must be viewed holistically, including factors such as software, technical, equipment, engineering and others, as it plays a crucial role in achieving the country's net-zero greenhouse gas emissions target by 2050."
On top of that, GWM ASEAN Region President, Elliot Zhang, in support of this statement, said, "I fully endorse Minister Tengku Zafrul's statement on the potential of building a strong EV foundation in ASEAN countries and specifically in Malaysia to strengthen the EV network."

Following GWM recently presenting an ORA Good Cat 500 Ultra to the Secretary General of MITI for a series of test drives, President Zhang, also said that a strategic collaboration with the Malaysian government would help in accelerating the growth and adoption of sustainable transportation solutions in the region.
GWM has also announced its commitment to promoting sustainable mobility solutions in Malaysia and is prepared to work with the government to introduce more environmentally friendly automobiles to the market and remains committed to promoting sustainability and environmental friendliness in Malaysia and beyond.
The company's aspiration to bring more new energy vehicles (NEVs) into the market will also assist the Malaysian government in its efforts to achieve its net-zero greenhouse gas emissions target and remains excited about the prospects of a long and productive collaboration with MITI.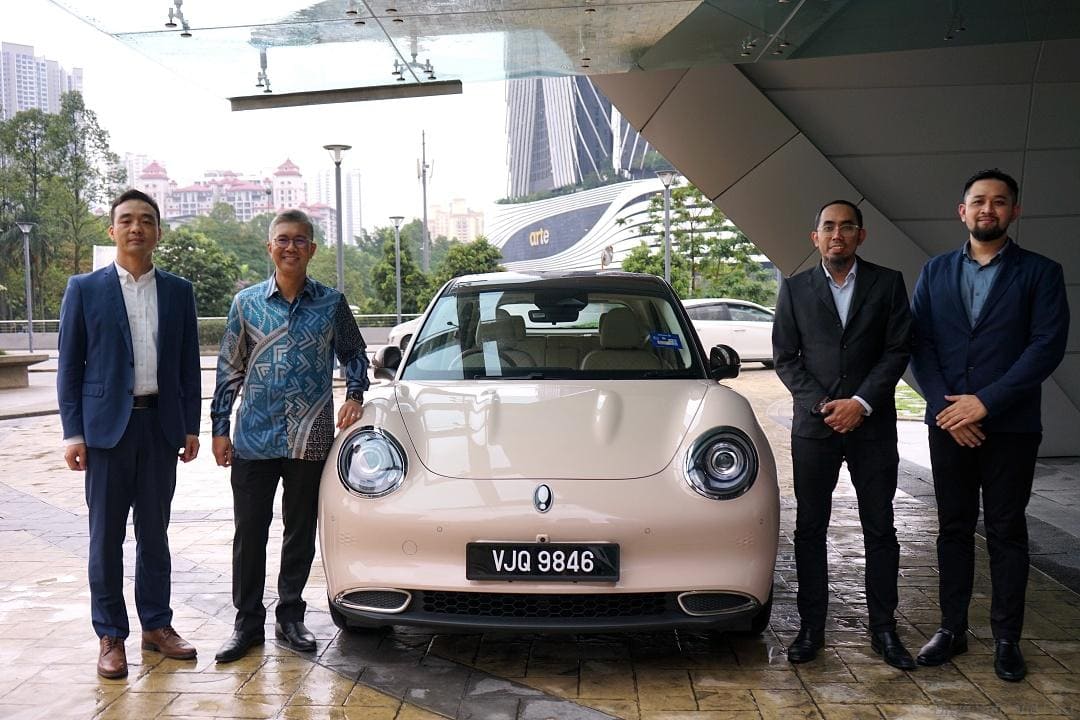 So what do you guys think about this? Will GWM succeed in speeding up EV adoption in Malaysia with MITI.