Cars
Published on March 22nd, 2023 | by Daniel Sherman Fernandez
0
Is The smart#1 A Rival To The Mercedes-Benz EQA
Mercedes-Benz is part owner of smart#1 with Geely and this is why we are asking.
When smart cars first arrived in Malaysia, it was sold in selected Mercedes-Benz showrooms at a premium price. Yes, the cute smart ForTwo was priced from RM83,000 to RM93,000 depending on its specification and handful of accessories at its launch in November 2004.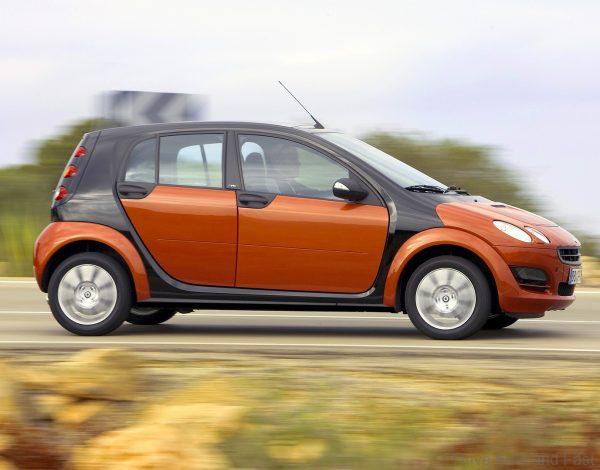 It was powered be a rear mounted 700cc, 3-cylinder turbocharged engine that delivered 61 horsepower at 5250 rpm and a just 95 Nm of torque from 1800 to 4000 rpm. Using a high technology sequential automatic 6-speed gearbox, the smart ForTwo could reach a maximum speed of 135 km/h and it had ABS, ESC and EBD included for safety.
Then about a year later, in September 2005, the smart ForFour arrived with two engine variants, a 1.3 and or 1.5 litre with prices ranging from RM101,931.15 to a lofty RM116,918.25. The base 1.3 petrol engine delivered just 95hp and the high specification 1.5 litre engine was good for 109hp which was competitive with the Honda Jazz that was on sale at the time.
Interestingly, the Honda Jazz 1.5L i-DSi which arrived in 2004 was priced at RM93,888 and was bigger and better equipped than the smart ForFour 1.5L.
This is why sales were slow, very slow as these were small basic cars with high import duties and also margins which did not excite Malaysian premium cars buyers.
Then over the years, some private importers brought in used units from England and also Japan and prices were a little more manageable for selected Malaysians who loved the quirky looks and fun outlook.
Still, sales numbers were small and today you might find a handful in our used car market, at low prices, very low prices as the parts are expensive due to small produced numbers.
Engine servicing is not a big issue as the engines used were from Mitsubishi who was at the time a partner with Mercedes-Benz.
Interestingly, at the time, Geely was not even 'born' yet. Today Geely is a global automotive powerhouse and holding a strong stake in smart# and the smart#1 is just the first of many new electric vehicles that will be coming to Malaysia from China this 2023.
The smart#1 will NOT be sold in Malaysia as a rebadged PROTON and instead it will be sold in 'smart' showrooms which will be brand new stand alone showrooms for the 'smart' brand.
Therefore, it will be part of the dozens of premium electric car vehicles on sale right now in Malaysia. Which also means its will be priced very close to the Mercedes EQA (Mercedes-Benz is part owner of smart together with Geely….. sounds complicated right?).
Well, Geely also owns Volvo Cars, Lotus Cars and is a strong partner with PROTON and now, part owner of smart cars.
smart#1 Specifications
Battery Capacity: 66.0kWh
Range: 440km (Best)
Charge Type: Type 2 (AC) and CCS2 (DC)
Min Charge Time: 3hrs and 45 mins (AC) and 29 mins (DC)
Max power: 272PS
Max torque: 343Nm
Top Speed: 180km/h
0-100 km/h: 6.0 seconds
Price: From RM238,800 (estimated)