Automotive
Published on October 26th, 2023 | by Sounder Rajen
0
Porsche Taycan Facelift Spotted Without Camo Sporting New Front Bumper
Will we be receiving this facelifted Porsche Taycan in Malaysia anytime soon?
When Porsche pulls back the covers on the facelifted Taycan, just in time for November's Los Angeles Auto Show next month. This means we can now see the entire facelifted model and while it may not look all too different from the current model, it still looks very good and honestly, sometimes less is more.
Now that we have seen the facelifted Porsche Taycan, all the focus will be on the new Turbo GT variant and how much faster it can lap the Nurburgring than its arch rival, the Track Package-equipped Tesla Model S Plaid. Who would have thought that one day we would be excited to see electric vehicles (EVs) lap the Nurburgring, eh?
Moreover, given its redesigned front and rear spoilers, the Porsche Taycan Turbo GT likely possesses over 900hp and a price range of over USD200,000. The Turbo GT will obviously be twice as expensive as an entry-level Taycan, and as a result, out of reach for most drivers.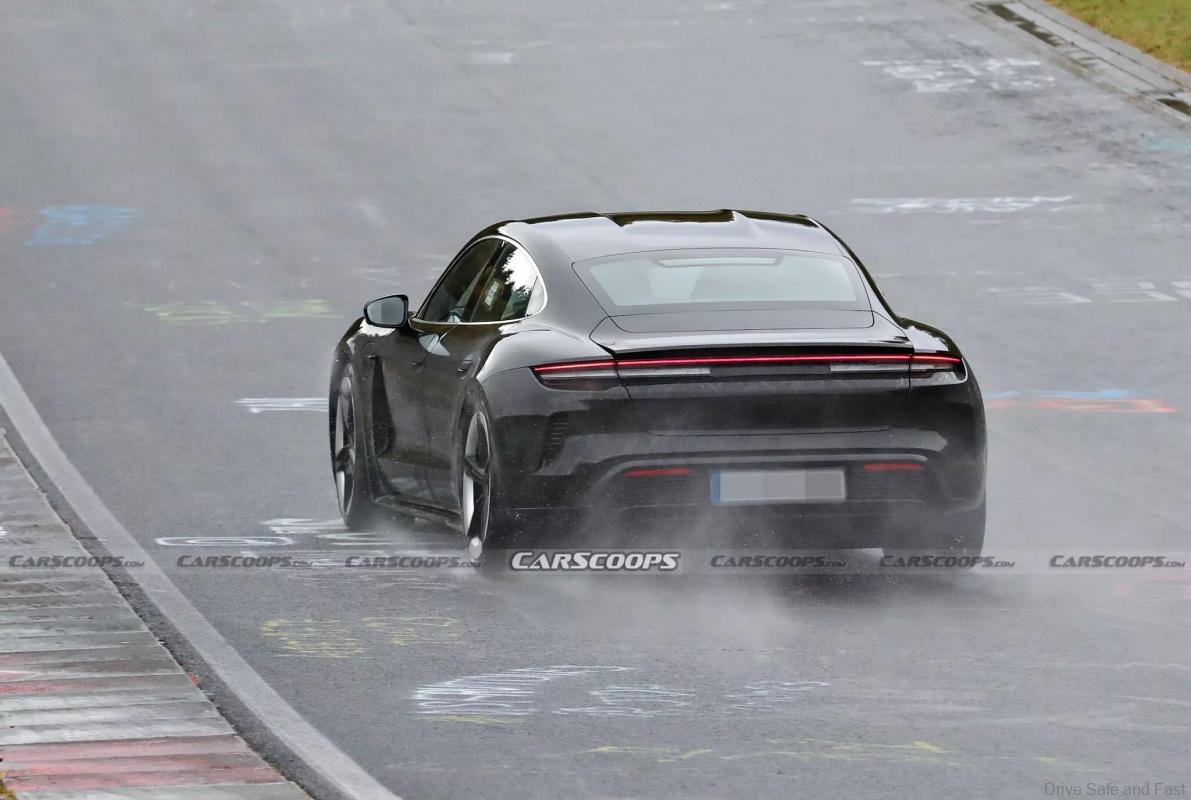 The good news though is that the entire Taycan line is getting a refresh more than five years after this EV made its global debut. From the images we can see that the Taycan seen here gets a new face with more angular lines under the headlights.
On top of that, we can also see the new Porsche trick LED headlights that are capable of projecting a light beam an incredible 600m down the road, while at the back, the bumper now features vertically-mounted grilles beneath each taillight. That just about wraps up the exterior changes.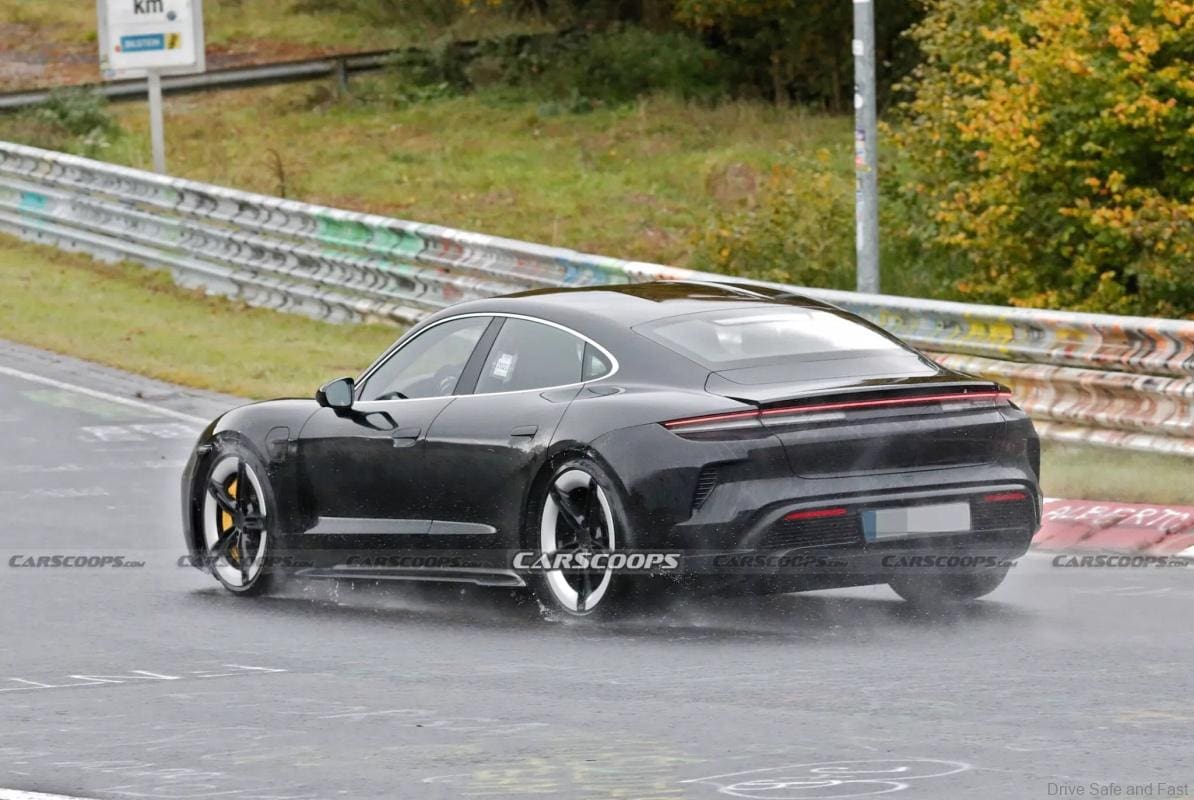 Unlike most five-year-old cars, which are already facelifted, the Porsche Taycan still looks so modern that it needed no changes at all. This is why this small change in the exterior is more than enough for me as I truly believe that if something isn't broken, one shouldn't fix it.
As for the interior, well, previous spy shots show that Porsche has added a cowl to the curved digital instrument panel to give the dashboard a more old-school feel. This will be a welcome change for sure and will definitely bring the interior closer in terms of looks with the exterior.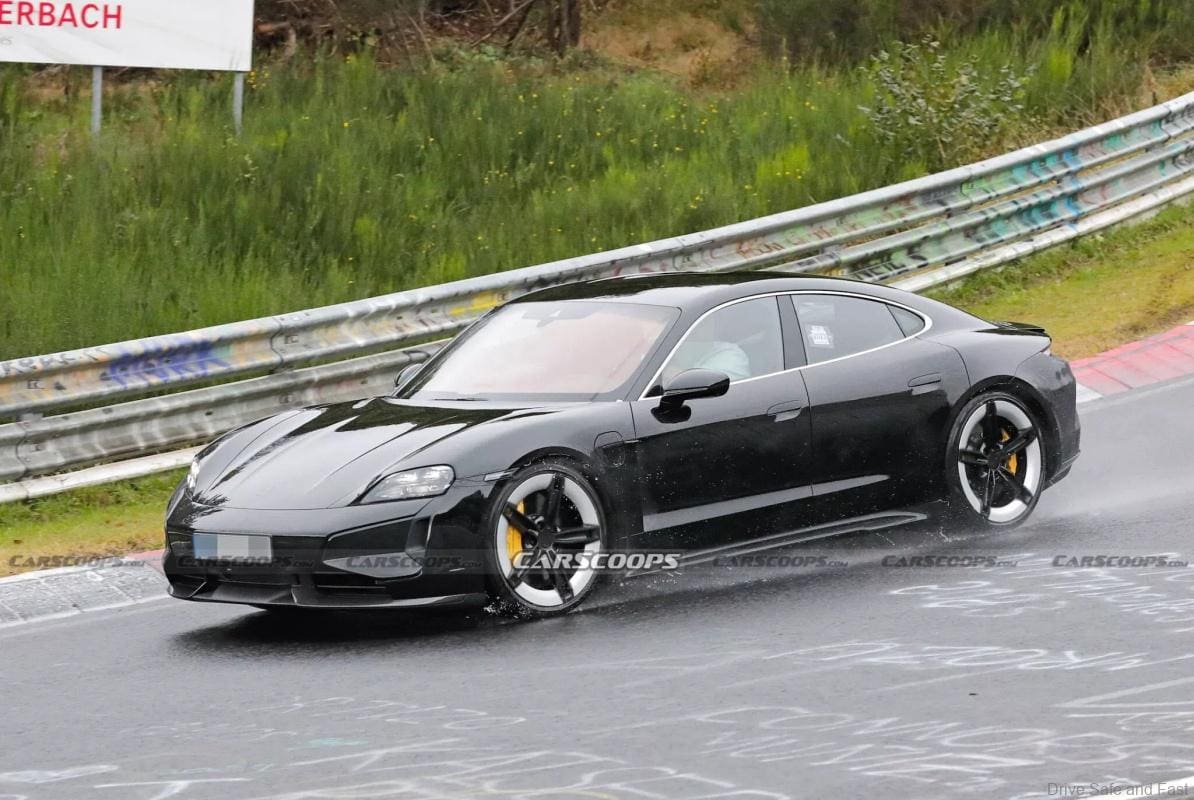 What's more, it is all but guaranteed that there will be numerous upgrades to the infotainment, connectivity and probably the ADAS safety systems, as well. Expect to see improvements to performance and driving range across the Porsche Taycan lineup too and of course, a price hike as well for all variants.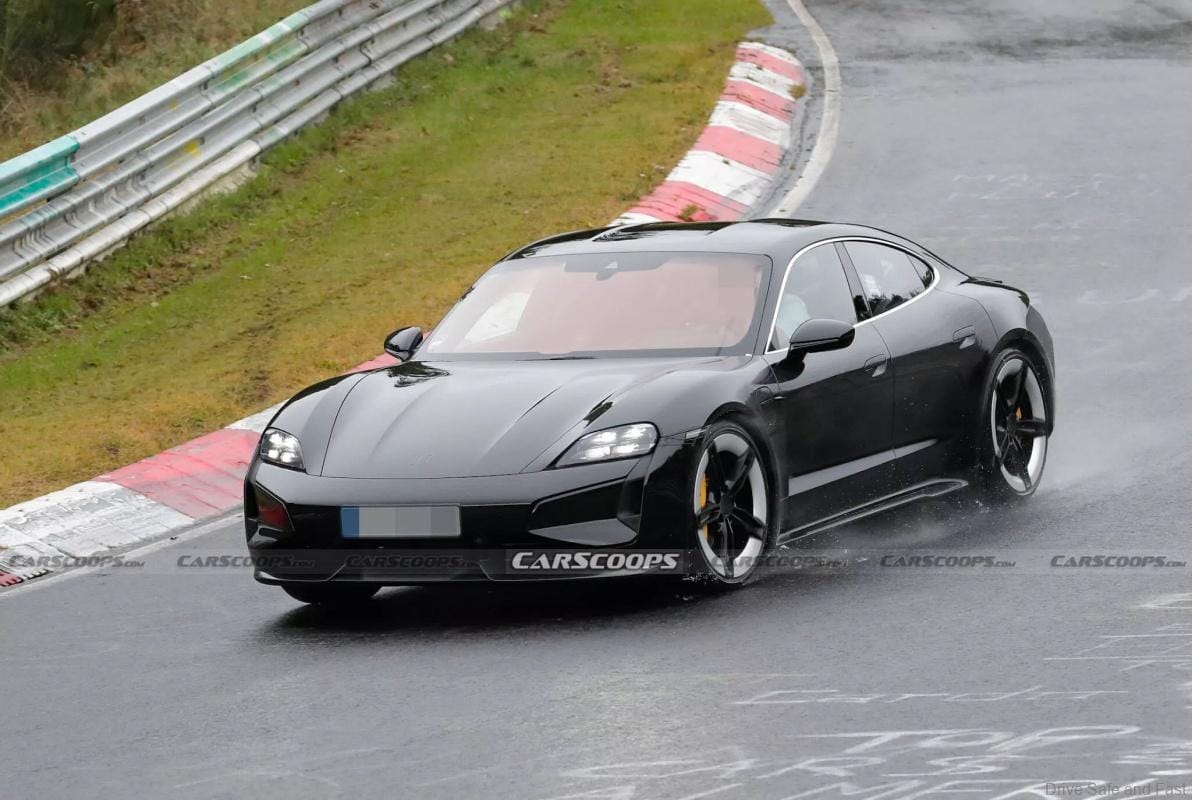 We got all this from Carscoops and their full article is linked here. Thank you Carscoops for the information and images.